About the project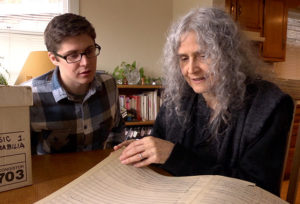 When Arlen discovers his Colombian great-grandfather left behind a long lost opera that's never been performed, he knows what he has to do... He just doesn't know how to do it. Despite having zero of experience with opera, and not even speaking Spanish, he takes a leap of faith.
But after promising his entire family that the 80 year old Latin music will finally get a world premiere, is he in over his head?
The Way to Andina is a 70 minute humorous personal adventure documentary chronicles the journey from the moment Arlen sees the opera through rehearsals, history, a touching family backstory, and the eventual world premiere. This project incorporates music, video, and live opera performance.
About Eustasio Rosales, the composer of Andina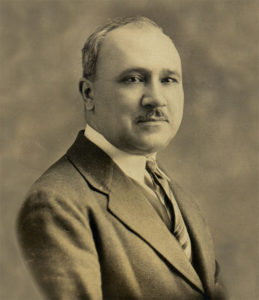 Eustasio Rosales was born on July 1, 1875 in Bogotá, Colombia to a prominent local family. According to a bio written about Rosales for the Chicago Symphony Orchestra when they premiered his work Three Spanish Dances in 1932, "Rosales disclosed musical talent at an early age, and, having produced an overture for orchestra at the age of twelve, was sent by his father, a lawyer and a statesman, to the National Academy of Music at Bogotá."
After initially visiting Chicago as a tourist during the World's Columbian Exposition in 1893, Rosales decided to move to Chicago in 1900. At various times he conducted a nightclub band, wrote and arranged sheet music for local publishing companies, and even played piano accompaniment for silent films.
Rosales died unexpectedly at age 59 on Christmas Eve, 1934, leaving behind a devastated widow, two daughters and a pile of sheet music that contained the handwritten manuscript for his opera "Andina." The show had a set of English and Spanish lyrics written by his brother José Miguel Rosales who had stayed down in Colombia (the two corresponded through letters spanning the continents). The family tried unsuccessfully over the decades to get the opera performed, but it spent most of its time in one box or another.
About the team that brought Andina to life
Frequently asked questions
Updated March, 2017
When can I watch the documentary film?
More details on when you'll be able to watch The Way to Andina documentary film are coming soon! In the meantime, please sign up to our project mailing list for updates:
I missed the one night only performance of the opera, can I still watch it?
Yes, one of the DVD and streaming extras for the documentary will be an edited video of the full performance. Watching that video will be like watching the full performance of the opera "Andina"-- only you'll have a better view than the audience since it's shot from multiple different camera angles. To find out when that opera performance video will be available for download, please sign up to our mailing list (above).
Wait, is this an opera or a documentary?
Both! First we dug up a long lost opera called Andina and put on the world premiere of that show at the Athenaeum Theatre in Chicago. Then we made a documentary film called The Way to Andina about the process of finally putting the opera on. The entire adventure was videotaped from start to finish so we not only have the feature length documentary film but also the videotaped opera performance, as well as live concert recordings of the music.
Can I download the music? Where can I listen to the music from the opera Andina?
Yes! Download the music, English libretto, and a digital booklet from Andina here.
Can my opera ensemble or school perform the opera Andina?
We're working on getting together a final finished set of performance materials for Andina. Please contact us to learn more.
Can I host a screening of the documentary The Way to Andina?
Yes! Please contact us and we'll make it happen.
I have another question
Promotional Photos for Press
Click on any image to load the full size version. When possible, please credit www.andinalives.com. For any other questions, please contact us.