Stream/Download or Order on DVD
All bonus features are the same on both versions
Stream Now →
Order DVD →
70 Minute film + 94 minutes of bonus material
Both DVD & Streaming/Download Options Include:
• 70 Minute Feature Documentary
• Deleted Scenes (Eustasio's name, Alternative Film Opening, Andina in English & more)
• Behind the Scenes Featurette
• The full opera subtitled in English
• English and Spanish Subtitles

Stream Now →
Order DVD →
70 Minute film + 94 minutes of bonus material
"Parsa, a documentary filmmaker with no prior music experience, Googled 'how to put on an opera.'"
-- Patch.com
About the documentary The Way to Andina
When Arlen discovered his Colombian great-grandfather left behind a long lost opera that's never been performed, he knew what he had to do... He just didn't know how to do it.
The Way to Andina is a 70 minute documentary that chronicles the journey from the discovery of the opera to rehearsals and to the eventual world premiere, plus the history and touching family backstory behind Andina. From Arlen's bumbling missteps attempting to produce a live opera for the first time to the last minute chaos of premiere performance, this opera documentary is funny, quirky, and heartwarming.
The opera Andina, written by Colombian American composer Eustasio Rosales in the 1920s, combines the style of classical Romantic operas similar to Puccini with the twist of Latin instruments and a Spanish language libretto. This documentary goes behind the scenes on the adventure Arlen and his team took to finally perform the show over 80 years after it was written.
When you download the digital version of the opera documentary or order it on DVD, you'll also get access to tons of special features like deleted scenes, a video of the full opera performance, and other extras. If you enjoy the opera music in the documentary, you can also download the digital album.


Stream Now →
Order DVD →
70 Minute film + 94 minutes of bonus material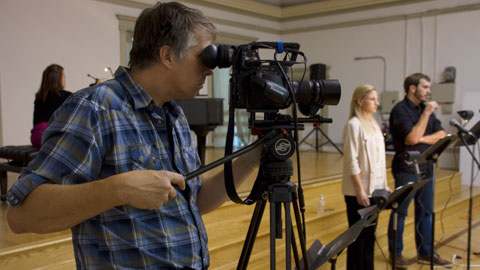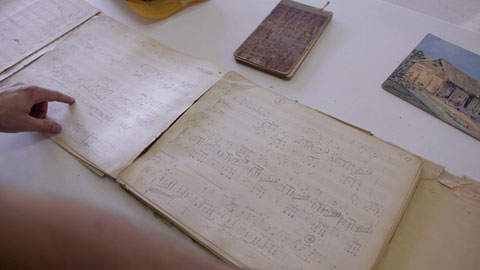 About the opera's composer, Eustasio Rosales
Eustasio Rosales was born in Bogotá, Colombia in 1875 to a distinguished family. He was a musical prodigy who composed his first overture at age 12 and came to the United States for the first time in 1893 for the World's Columbian Exposition. After falling in love with Chicago on his visit, Rosales decided to leave everything he knew behind and emigrate to the United States.
To survive in his new country, Rosales did a series of musical odd jobs including conducting a nightclub band, writing sheet music for publishing companies, and playing the piano accompaniment for silent movies in the 1920s. His crowning triumph was having his musical work Three Spanish Dances performed at the Chicago Symphony Orchestra in 1932. Unfortunately his career was cut short when he died unexpectedly on Christmas Day 1934, leaving behind a never-performed opera titled Andina. The handwritten opera manuscript was passed down from generation to generation in the Rosales family until Arlen laid eyes on it and decided it was time for the show to be performed at last. Today, Eustasio Rosales is regarded as Chicago's first hispanic composer.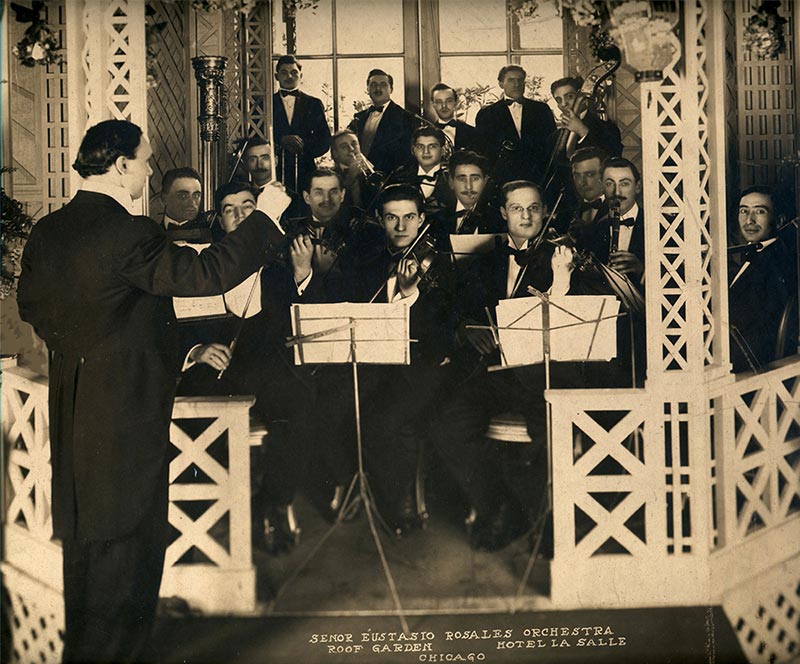 Documentary film credits
Producer & Editor: Arlen Parsa
Associate Producer & Interviewer: Mario Contreras
Director of Photography: Damon Hennessy
Principal Sound Recordist: Sean Kirkpatrick
Film Score Composer: Cooper Rich
Film Sound Mixer: Stephen Wilke, Open Sky Sound & Music
Color Correction: Clark Jackson, 11 Dollar Bill
(Credits continued in the full documentary)
---
This project is partially supported by an Individual Artist Program Grant from the City of Chicago Department of Cultural Affairs & Special Events, as well as a grant from the Illinois Arts Council Agency, a state agency through federal funds provided by the National Endowment for the Arts.